Experience a New Kind of Counseling in a Modern Day World : Common Myths about Counseling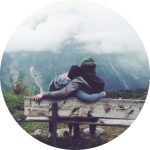 "Going to counseling" often has a negative stigma attached to it that often leads to the belief "there must be something wrong with me and I need to change."
Most of us did not learn how to accept ourselves and feel comfortable being vulnerable with others. Many of us have past issues that are unresolved that need a little support in guiding through, while others need help in facilitating a deeper bond with their partner and friends. Sometimes "going to therapy" can serve as a weekly "check-in" to make sure you are consistently attune to yourself and feel balanced. (I personally go to therapy for all of these reasons listed to allow myself constant growth.)
I can understand the fears that come up when one is considering seeking counseling services and I think the best practice is to acknowledge the fear (as well as the bravery) that comes with making that initial attempt to reach out to a therapist. When you discover that not all therapists are the same, you will find that it is crucial to shop around until you find one you fully feel a connection with.  You owe it to yourself to feel safe in your own therapy space.
Below, are a list of myths that I have personally heard through my own experiences about counseling and I thought it would be helpful to highlight if you had thought of them as well.
Common Myth About Counseling #1: Counseling is for "weak" people with too much drama.
Fact: Because we are so proud as a society, we are consumed with comparing ourselves to others. We forget we are judging ourselves based on our own fears and projections. No one has a life without struggle, yet if we expose our struggles, we feel insecure with weakness. I perceive people who seek counseling services as very strong people because they are willing to acknowledge their own pain, are committed to an often uncomfortable process and have the motivation to work through it to grow.
Common Myth About Counseling #2: Therapists are opinionated and focused on "changing" me.
Fact: I can't speak for all therapists, but this is something I make the most effort with being open to clients about. It's important for me to bring  my authentic self into our sessions but  I collaborate with you on what feels helpful  instead of just giving you my two-cents. My "opinions" are used as interventions, but I make sure I am open about my intent and process it with you. It has also been in my experience that the word and expectation of "change" is very impactful and if "changing" is not your goal, I do not expect that. I focus more on improving your quality of life and most often that means exposing more of the real you instead of changing the real you.
Common Myth About Counseling #3: Therapy is too expensive.
Fact: Although price may be nerve racking initially, it is important to remember that this is a  temporary investment that can help you significantly in the long run.  Think about how much money we spend on material or superficial things that may only cause temporary relief.  Therapy is an investment in improving your life and relationships. Therapists also offer a wide range of fees and if your therapist's fees are too expensive ask if they offer a sliding scale or know of anyone who may.
Common Myth About Counseling #4: Couples therapy is for couples that are just about to break up, so what's the point?
Fact: Although some statistics may differ, I have seen a recent shift to "preventive" couples counseling instead of waiting until the brink of separation. Many couples come into counseling in hopes of gaining tools for their future relationship and although the work is harder the longer they wait, I believe it is never "too late" to work on repairing and deepening your connection in your relationship with equal participation. I see many younger couples looking to challenge the "normal" relationship and wanting to create genuine intimacy for longterm satisfaction and support.
Common Myth About Counseling #5: Therapists are advice givers.
Fact: It is my job to help you help yourself. With that said, although suggestions and collaborative interventions may be part of our sessions, the process to fulfilling your goals are not about getting quick advice from me. The process to therapy (individual or couples) is not a quick fix and everyone's process is different.
Common Myth About Counseling #6: Therapy is an awful process and it's focused on such terrible, painful memories.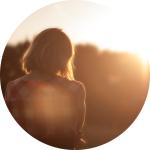 Fact: Yes, the process can include heavy emotions and dark memories; but that doesn't mean our sessions can't be inspiring, funny, comforting, and/or enlightening. Part of being a team in counseling is part of navigating through issues and not dwelling on past trauma that overwhelms you.
Common Myth About Counseling #7: Our therapist is only going to tell us "what to do and what not to do" in couples counseling. I don't need my therapist to point blame and give me impossible rules to follow. 
Fact: Again, every therapist is different and this is why it is important to have a connection with your therapist. It's more than OK to ask them about their orientation, how they like to work with couples, what approaches they use, etc. Shame and pointing blame is never part of my process with couples and I don't typically give homework in the beginning of your process. I want to help you uncover why you and your partner are not connecting, and help you build a new form of understanding and empathy for each other to move forward, not just give you a to-do-list to apply at home. I do not just  focus on changing your communication styles or press pointing fingers.
Common Myth About Counseling #7: Couples therapists take sides
Fact: If a couples therapist is trained to see more than one person, (I am a Marriage and Family Therapist, which means I was trained to work with systems, i.e. relationships/all members of a system) than we don't take sides. My lens is purely objective and my intention is to help support you both equally so you feel more connected, less insecure and reactive.