Modern Love Counseling Services : Relationship Counseling in Denver, CO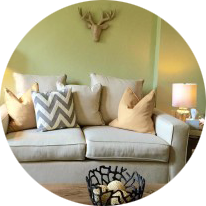 Experience counseling with a modern, open-minded and collaborative approach. I specialize in issues surrounding relationships and intimacy for Couples and Individual Adults.
For Couples: Build a deeper connection, strengthen intimacy and build authenticity in your relationship. Build the safety that is crucial for exposing your vulnerabilities. Alysha Jeney, MA, MFT-C offers 55 minute ($175) and 70 minute ($195) sessions for couples.
For Individuals: Establish a deeper meaning in yourself and feel confident in who you are. Build comfort in being vulnerable with others and strengthen (or create) intimacy in your relationships. Alysha Jeney, MA, MFT-C offers 55 minute ($120)  and 70 minute ($140) sessions for adult individuals.
Hours of Operation: Mondays 12pm-4pm | Tuesday-Thursday 2pm-6pm | Friday 10am-2pm
I believe it is extremely important for the initial connection to be felt between client and therapist. Learn more about me or contact me to set up a free 15 minute consultation. The free consultation allows you to ask any questions regarding our counseling process and will hopefully allow you to get a sense of how you feel about working with me. It is important that I accommodate your needs and provide you with the support you are seeking.