Modern Love Counseling Services : Relationship Counseling in Denver, CO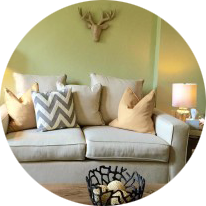 Experience counseling with a modern, open-minded and collaborative approach. I specialize in issues surrounding relationships and intimacy for Couples and Individual Adults.
For Couples: Build a deeper connection, strengthen intimacy and build authenticity in your relationship. Build the safety that is crucial for exposing your vulnerabilities.
Fees: 55 minute ($175) and 70 minute ($195) sessions for couples.
For Individuals: Establish a deeper meaning in yourself and feel confident in who you are. Build comfort in being vulnerable with others and strengthen (or create) intimacy in your relationships.
Fees: 55 minute ($120)  and 70 minute ($140) sessions for adult individuals.
Hours of Operation 2018: Mondays 9:45AM-6PM | Tuesdays 10AM-4:30PM | Wednesdays 11AM-4PM | Thursdays 9:45AM-5PM
I believe it is extremely important for the initial connection to be felt between client and therapist. Learn more about me or contact me to set up a free 15 minute consultation. The free consultation allows you to ask any questions regarding our counseling process and will hopefully allow you to get a sense of how you feel about working with me. It is important that I accommodate your needs and provide you with the support you are seeking. 
Modern Love Counseling in Denver is located at 2433 W. 44th Ave Denver, CO 80211. Modern Love Counseling offers counseling in Denver for adult individuals and couples in the Denver Metro Area.