Relationships Issues & Self-Awareness : Individual Counseling in Denver, CO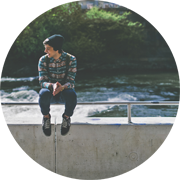 The difficulties you may be struggling with may involve sadness, insecurities, resentments, anger, (etc) based on your past or current situation. Maybe you feel anxious, scared, isolated, uncomfortable, "stuck," and you may not feel as though you can fully reach out to anyone to get the type of support you're truly needing. Your symptoms are most likely effecting your quality of relationships and your overall self-perception.
Or… maybe you aren't experiencing discomfort, but you want to enhance your overall
quality of life… relationships included. I can help with enhancing your level of self-awareness, that is crucial to deepening your connection with others and your relationship with yourself.
"I've been working with Alysha for over a year now. She has been a tremendous support in my life.  I cannot express how much I value myself and what she has ultimately helped me get through." V, 31
You can expect to feel safe, supported and accepted in our sessions, while you create the necessary confidence in your authentic self. I help you explore your true self, while tackling the things that may hold you back from securing close relationships with others around you.
More specifically, I can help with:
Dissatisfaction in Quality of Life
Dissatisfaction in Quality of Relationships
Self-Awareness
Dating Related Issues
Relationship Related Issues
Un-fulfillment in Relationship and/or Seeking Clarity in Relationship
Depressed Mood / Feeling "Stuck"
Self-Esteem Issues / Lack of Confidence
Past Trauma
Life Transitions
Identity Conflicts / Confusion
Cultural / Racial / Religious Related Issues
Sexuality / Gender Related Issues
Pressuring Expectations
Sexual Insecurities
Emotional Disturbances
Emotional Withdrawals
Trust Issues
Mindfulness Practices
Self Acceptance
Emotional Processing
Self-Help / Personal Growth
Career Issues / Establishing Goals
Spirituality / Life Purpose
Anxiety
Shame
Discomfort with Social Interactions
Attachment "Issues"
I specialize in issues involving relationships and offer Individual Counseling in Denver. I also offer a free 15 minute over the phone consultation.  Please contact me for more information or learn more about me. As a modern therapist, I consider myself LGBTQIA friendly and culturally sensitive to individual's diversity.
Due to Colorado Code of Regulations (8.012.2.C), I am unable to charge for my services to Medicaid holders.  For more information, please contact me.